Team Amistà just got back from a week in New York City.
That's the Brooklyn Bridge as seen from the Brooklyn side of the East River last Wednesday.
It just so happened that a couple was getting engaged the day we visited the borough. Hence the "Marry Me" sign.
Not far from where that photo was snapped lies a neighborhood known as DUMBO, an acronym that stands for down under the Manhattan bridge, the other main bridge that connects the island of Manhattan with Brooklyn. Both bridges — Manhattan and Brooklyn — converge at nearly the same point in Brooklyn.
We were there to check out a restaurant where Amistà is featured on the wine list. It's a wonderful spot, with views of the river and Manhattan, located in the super fun Time Out Market food hall.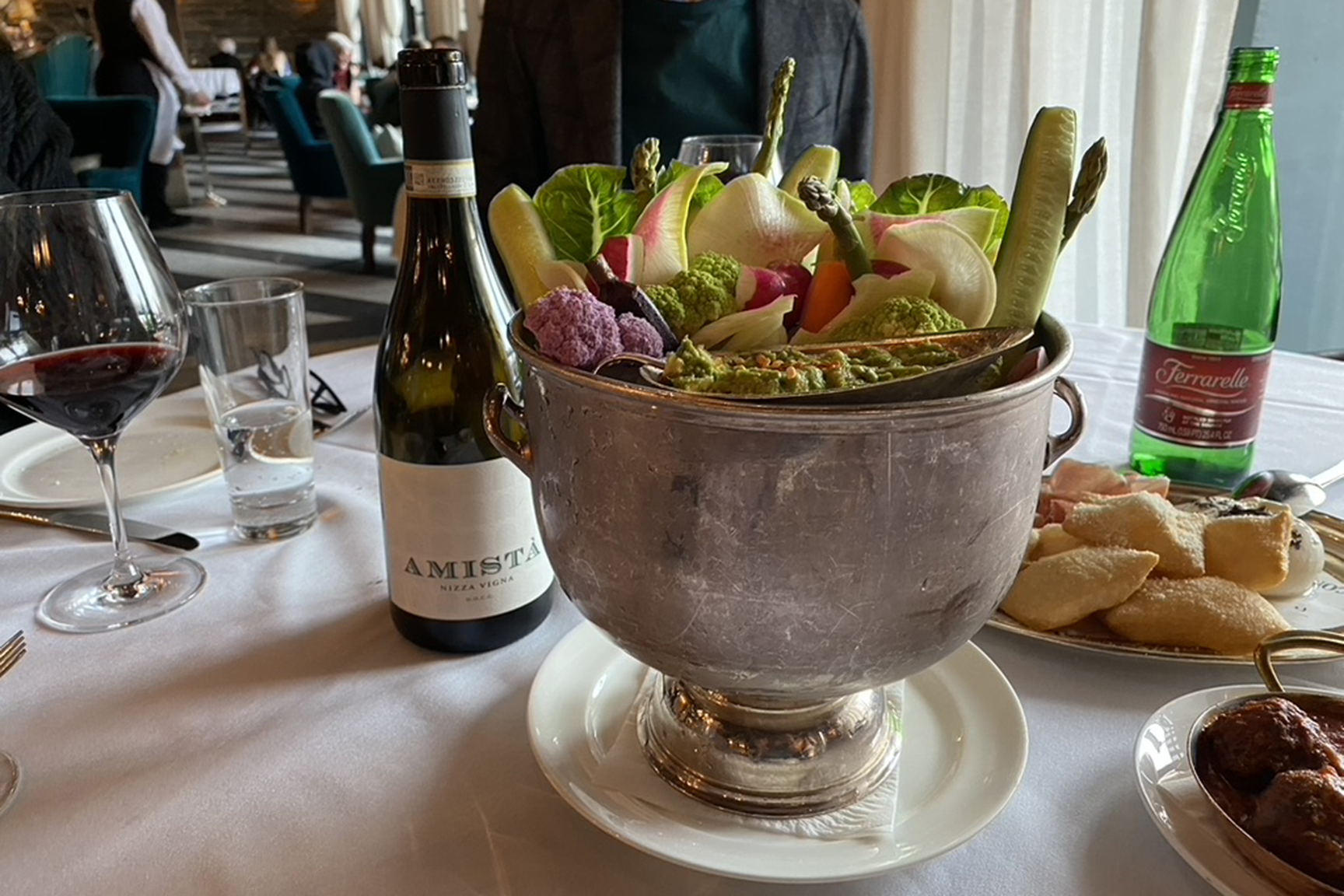 The food was great (as you can see in the photo, that's the restaurant's "guacamole," which comes with a beautifully plated crudités, what we call pinzimonio in Italian).
But the thing that took it over the top was the view of Manhattan across the river. It was s scene straight out of a certain 1970s New York filmmaker's oeuvre.
Back when I lived in the city back in the 2000s, there was nothing in DUMBO but abandoned warehouses where artists and musicians squatted. It was incredible see the beautiful development there, with shops, restaurants, and even an old-time carousel. And it was fantastic to see Amistà at such a hip (as in hipster) spot in Brooklyn, the hippest borough of all these days. Who needs Manhattan?
If you're ever in the U.S. and are looking for shops or restaurants that carry our wine, please shoot me an email at jparzen [at] gmail [dot] com. I'll be happy to source the wine for you wherever you live.
In the meantime, we'll see you in DUMBO!